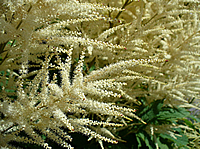 Plants
Donated on 12/30/2008
Data has been extracted from the USDA plants database. It contains all plants (species and genera) in the database and the states of USA and Canada where they occur.
Dataset Characteristics
Multivariate
Associated Tasks
Clustering
Additional Information
The data is in the transactional form. It contains the Latin names (species or genus) and state abbreviations.
Each row contains a Latin name (species or genus) and a list of state abbreviations.
Papers Citing this Dataset
Download
Install the ucimlrepo package
pip install ucimlrepo
Import the dataset into your code
from ucimlrepo import fetch_ucirepo 
  
# fetch dataset 
plants = fetch_ucirepo(id=180) 
  
# data (as pandas dataframes) 
X = plants.data.features 
y = plants.data.targets 
  
# metadata 
print(plants.metadata) 
  
# variable information 
print(plants.variables) 

View the full documentation
Hmlinen,W.. (2008). Plants. UCI Machine Learning Repository. https://doi.org/10.24432/C5HS40.
@misc{misc_plants_180,
  author       = {Hmlinen,W.},
  title        = {{Plants}},
  year         = {2008},
  howpublished = {UCI Machine Learning Repository},
  note         = {{DOI}: https://doi.org/10.24432/C5HS40}
}