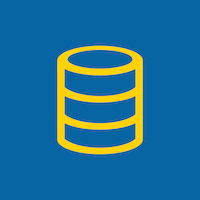 Steel Plates Faults
Donated on 10/25/2010
A dataset of steel plates' faults, classified into 7 different types. The goal was to train machine learning for automatic pattern recognition.
Dataset Characteristics
Multivariate
Subject Area
Physics and Chemistry
Associated Tasks
Classification
Feature Type
Integer, Real
Additional Information
Type of dependent variables (7 Types of Steel Plates Faults): 1.Pastry 2.Z_Scratch 3.K_Scatch 4.Stains 5.Dirtiness 6.Bumps 7.Other_Faults
27 independent variables: X_Minimum X_Maximum Y_Minimum Y_Maximum Pixels_Areas X_Perimeter Y_Perimeter Sum_of_Luminosity Minimum_of_Luminosity Maximum_of_Luminosity Length_of_Conveyer TypeOfSteel_A300 TypeOfSteel_A400 Steel_Plate_Thickness Edges_Index Empty_Index Square_Index Outside_X_Index Edges_X_Index Edges_Y_Index Outside_Global_Index LogOfAreas Log_X_Index Log_Y_Index Orientation_Index Luminosity_Index SigmoidOfAreas
Download
Install the ucimlrepo package
pip install ucimlrepo
Import the dataset into your code
from ucimlrepo import fetch_ucirepo 
  
# fetch dataset 
steel_plates_faults = fetch_ucirepo(id=198) 
  
# data (as pandas dataframes) 
X = steel_plates_faults.data.features 
y = steel_plates_faults.data.targets 
  
# metadata 
print(steel_plates_faults.metadata) 
  
# variable information 
print(steel_plates_faults.variables) 

View the full documentation
Buscema,M, Terzi,S, and Tastle,W. (2010). Steel Plates Faults. UCI Machine Learning Repository. https://doi.org/10.24432/C5J88N.
@misc{misc_steel_plates_faults_198,
  author       = {Buscema,M, Terzi,S, and Tastle,W},
  title        = {{Steel Plates Faults}},
  year         = {2010},
  howpublished = {UCI Machine Learning Repository},
  note         = {{DOI}: https://doi.org/10.24432/C5J88N}
}