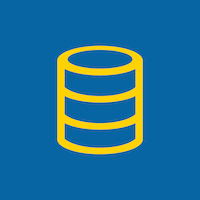 YouTube Multiview Video Games Dataset
Donated on 10/15/2013
This dataset contains about 120k instances, each described by 13 feature types, with class information, specially useful for exploring multiview topics (cotraining, ensembles, clustering,..).
Dataset Characteristics
Multivariate, Text
Subject Area
Computer Science
Associated Tasks
Classification, Clustering
Feature Type
Integer, Real
Additional Information
Please see the README for the details on the data organization, and so on.
Download
Install the ucimlrepo package
pip install ucimlrepo
Import the dataset into your code
from ucimlrepo import fetch_ucirepo 
  
# fetch dataset 
youtube_multiview_video_games_dataset = fetch_ucirepo(id=269) 
  
# data (as pandas dataframes) 
X = youtube_multiview_video_games_dataset.data.features 
y = youtube_multiview_video_games_dataset.data.targets 
  
# metadata 
print(youtube_multiview_video_games_dataset.metadata) 
  
# variable information 
print(youtube_multiview_video_games_dataset.variables) 

View the full documentation
Madani,Omid. (2013). YouTube Multiview Video Games Dataset. UCI Machine Learning Repository. https://doi.org/10.24432/C5MC7X.
@misc{misc_youtube_multiview_video_games_dataset_269,
  author       = {Madani,Omid},
  title        = {{YouTube Multiview Video Games Dataset}},
  year         = {2013},
  howpublished = {UCI Machine Learning Repository},
  note         = {{DOI}: https://doi.org/10.24432/C5MC7X}
}