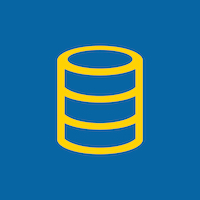 Anonymous Microsoft Web Data
Donated on 10/31/1998
Log of anonymous users of www.microsoft.com; predict areas of the web site a user visited based on data on other areas the user visited.
Dataset Characteristics
-
Subject Area
Computer Science
Associated Tasks
Recommender-Systems
Additional Information
We created the data by sampling and processing the www.microsoft.com logs. The data records the use of www.microsoft.com by 38000 anonymous, randomly-selected users. For each user, the data lists all the areas of the web site (Vroots) that user visited in a one week timeframe. Users are identified only by a sequential number, for example, User #14988, User #14989, etc. The file contains no personally identifiable information. The 294 Vroots are identified by their title (e.g. "NetShow for PowerPoint") and URL (e.g. "/stream"). The data comes from one week in February, 1998.
Each attribute is an area ("vroot") of the www.microsoft.com web site. The datasets record which Vroots each user visited in a one-week timeframe in Feburary 1998.
Papers Citing this Dataset
Download
Install the ucimlrepo package
pip install ucimlrepo
Import the dataset into your code
from ucimlrepo import fetch_ucirepo 
  
# fetch dataset 
anonymous_microsoft_web_data = fetch_ucirepo(id=4) 
  
# data (as pandas dataframes) 
X = anonymous_microsoft_web_data.data.features 
y = anonymous_microsoft_web_data.data.targets 
  
# metadata 
print(anonymous_microsoft_web_data.metadata) 
  
# variable information 
print(anonymous_microsoft_web_data.variables) 

View the full documentation
Breese,Jack, Heckerman,David, and Kadie,Carl. (1998). Anonymous Microsoft Web Data. UCI Machine Learning Repository. https://doi.org/10.24432/C5VS3Q.
@misc{misc_anonymous_microsoft_web_data_4,
  author       = {Breese,Jack, Heckerman,David, and Kadie,Carl},
  title        = {{Anonymous Microsoft Web Data}},
  year         = {1998},
  howpublished = {UCI Machine Learning Repository},
  note         = {{DOI}: https://doi.org/10.24432/C5VS3Q}
}