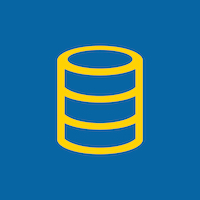 9mers from cullpdb
Donated on 8/21/2023
The dataset consists of protein fragments of length nine, called 9mers, derived from 3,733 proteins selected by cullpdb [1]. All proteins have 1) resolution less than 1.6 angstrom, 2) R-factor less than 0.25, 3) sequence identity below 20%. In addition, all proteins with identity above 20% to CASP13 targets are removed. All torsion angle-pairs are in the allowed region of the Ramachandran plot (fragments containing outliers were detected by the Ramalyze function of the crystallography software PHENIX [1] and removed). The dataset has ~158,000 entries randomly split into train, test, and validation sets with a 60/20/20 split.
Dataset Characteristics
Sequential
Subject Area
Life Science
Associated Tasks
Classification, Regression
secondary_structure: 9 secondary structure labels angle1: 9 phi torsion angles ([-pi,pi)) angle2: 9 psi torsion angles ([-pi,pi)) amino_acids: 9 amino acid labels
Thygesen,Christian. (2023). 9mers from cullpdb. UCI Machine Learning Repository. https://doi.org/10.24432/C58024.
@misc{misc_9mers_from_cullpdb_866,
  author       = {Thygesen,Christian},
  title        = {{9mers from cullpdb}},
  year         = {2023},
  howpublished = {UCI Machine Learning Repository},
  note         = {{DOI}: https://doi.org/10.24432/C58024}
}
Install the ucimlrepo package
pip install ucimlrepo
Import the dataset into your code
from ucimlrepo import fetch_ucirepo 
  
# fetch dataset 
9mers_from_cullpdb = fetch_ucirepo(id=866) 
  
# data (as pandas dataframes) 
X = 9mers_from_cullpdb.data.features 
y = 9mers_from_cullpdb.data.targets 
  
# metadata 
print(9mers_from_cullpdb.metadata) 
  
# variable information 
print(9mers_from_cullpdb.variables) 

View the full documentation
Creators
Christian Thygesen
christiank.thygesen@di.ku.dk
University of Copenhagen