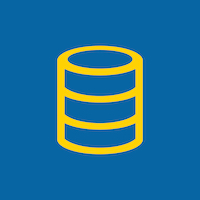 Twenty Newsgroups
Donated on 9/8/1999
This data set consists of 20000 messages taken from 20 newsgroups.
Dataset Characteristics
Text
Download
Install the ucimlrepo package
pip install ucimlrepo
Import the dataset into your code
from ucimlrepo import fetch_ucirepo 
  
# fetch dataset 
twenty_newsgroups = fetch_ucirepo(id=113) 
  
# data (as pandas dataframes) 
X = twenty_newsgroups.data.features 
y = twenty_newsgroups.data.targets 
  
# metadata 
print(twenty_newsgroups.metadata) 
  
# variable information 
print(twenty_newsgroups.variables) 

View the full documentation
Mitchell,Tom. (1999). Twenty Newsgroups. UCI Machine Learning Repository. https://doi.org/10.24432/C5C323.
@misc{misc_twenty_newsgroups_113,
  author       = {Mitchell,Tom},
  title        = {{Twenty Newsgroups}},
  year         = {1999},
  howpublished = {UCI Machine Learning Repository},
  note         = {{DOI}: https://doi.org/10.24432/C5C323}
}