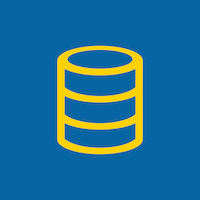 NYSK
Donated on 10/10/2013
NYSK (New York v. Strauss-Kahn) is a collection of English news articles about the case relating to allegations of sexual assault against the former IMF director Dominique Strauss-Kahn (May 2011).
Dataset Characteristics
Multivariate, Sequential, Text
Subject Area
Social Science
Associated Tasks
Clustering
Additional Information
Documents are first obtained via a Web search using AMIEI: an integrated platform for delivering enterprise intelligence, developed by AMI Software (http://www.amisw.com/en) with the following query: ``dsk'' OR ``strauss-kahn'' OR ``strauss-khan''. NYSK dataset was used to extract topic-sentiment correlation and evolution over time but may be used for other text mining tasks like topic extraction, sentiment analysis, etc.
Documents are then filtered and presented in XML format. All XML fields are self explanatory.
Lauf,Aurlien, Khouas,Leila, and Dermouche,Mohamed. (2013). NYSK. UCI Machine Learning Repository. https://doi.org/10.24432/C56C8K.
@misc{misc_nysk_260,
  author       = {Lauf,Aurlien, Khouas,Leila, and Dermouche,Mohamed},
  title        = {{NYSK}},
  year         = {2013},
  howpublished = {UCI Machine Learning Repository},
  note         = {{DOI}: https://doi.org/10.24432/C56C8K}
}
Install the ucimlrepo package
pip install ucimlrepo
Import the dataset into your code
from ucimlrepo import fetch_ucirepo 
  
# fetch dataset 
nysk = fetch_ucirepo(id=260) 
  
# data (as pandas dataframes) 
X = nysk.data.features 
y = nysk.data.targets 
  
# metadata 
print(nysk.metadata) 
  
# variable information 
print(nysk.variables) 

View the full documentation