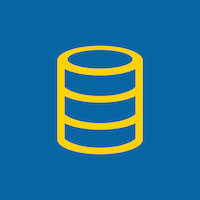 Urban Land Cover
Donated on 3/26/2014
Classification of urban land cover using high resolution aerial imagery. Intended to assist sustainable urban planning efforts.
Dataset Characteristics
Multivariate
Subject Area
Physical Science
Associated Tasks
Classification
Additional Information
Contains training and testing data for classifying a high resolution aerial image into 9 types of urban land cover. Multi-scale spectral, size, shape, and texture information are used for classification. There are a low number of training samples for each class (14-30) and a high number of classification variables (148), so it may be an interesting data set for testing feature selection methods. The testing data set is from a random sampling of the image. Class is the target classification variable. The land cover classes are: trees, grass, soil, concrete, asphalt, buildings, cars, pools, shadows.
LEGEND Class: Land cover class (nominal) BrdIndx: Border Index (shape variable) Area: Area in m2 (size variable) Round: Roundness (shape variable) Bright: Brightness (spectral variable) Compact: Compactness (shape variable) ShpIndx: Shape Index (shape variable) Mean_G: Green (spectral variable) Mean_R: Red (spectral variable) Mean_NIR: Near Infrared (spectral variable) SD_G: Standard deviation of Green (texture variable) SD_R: Standard deviation of Red (texture variable) SD_NIR: Standard deviation of Near Infrared (texture variable) LW: Length/Width (shape variable) GLCM1: Gray-Level Co-occurrence Matrix [i forget which type of GLCM metric this one is] (texture variable) Rect: Rectangularity (shape variable) GLCM2: Another Gray-Level Co-occurrence Matrix attribute (texture variable) Dens: Density (shape variable) Assym: Assymetry (shape variable) NDVI: Normalized Difference Vegetation Index (spectral variable) BordLngth: Border Length (shape variable) GLCM3: Another Gray-Level Co-occurrence Matrix attribute (texture variable) Note: These variables repeat for each coarser scale (i.e. variable_40, variable_60, ...variable_140).
Johnson,Brian. (2014). Urban Land Cover. UCI Machine Learning Repository. https://doi.org/10.24432/C53S48.
@misc{misc_urban_land_cover_295,
  author       = {Johnson,Brian},
  title        = {{Urban Land Cover}},
  year         = {2014},
  howpublished = {UCI Machine Learning Repository},
  note         = {{DOI}: https://doi.org/10.24432/C53S48}
}
Install the ucimlrepo package
pip install ucimlrepo
Import the dataset into your code
from ucimlrepo import fetch_ucirepo 
  
# fetch dataset 
urban_land_cover = fetch_ucirepo(id=295) 
  
# data (as pandas dataframes) 
X = urban_land_cover.data.features 
y = urban_land_cover.data.targets 
  
# metadata 
print(urban_land_cover.metadata) 
  
# variable information 
print(urban_land_cover.variables) 

View the full documentation