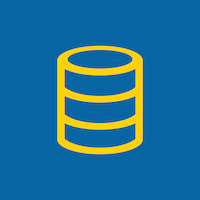 Parkinson Disease Spiral Drawings Using Digitized Graphics Tablet
Donated on 7/20/2017
Handwriting database consists of 62 PWP(People with Parkinson) and 15 healthy individuals. Three types of recordings (Static Spiral Test, Dynamic Spiral Test and Stability Test) are taken.
Dataset Characteristics
Multivariate
Associated Tasks
Classification, Regression, Clustering
Additional Information
The PD and control handwriting database consists of 62 PWP (People with parkinson) and 15 healthy individuals who appealed at the Department of Neurology in Cerrahpasa Faculty of Medicine, Istanbul University. From all subjects, three types of handwriting recordings (Static Spiral Test (SST), Dynamic Spiral Test (DST) and Stability Test on Certain Point (STCP)) are taken. Also the drawings of spirals belongs to the PWP are included in the dataset as image. Therefore, this dataset can also be used for regression. Handwriting dataset was constructed using Wacom Cintiq 12WX graphics (Hahne et al., 2009) table. It is basically a graphics tablet and LCD monitor rolled into one. It enables to display a PC's screen on its monitor and only interacts with digitized pens. Special software was designed for recording handwriting drawings and testing the coordination of the PD patients using the recordings. The software uses API functions of the device and was developed in C# platform which can be run on Windows systems You can contact with the authors to request the software which is mentioned [1]. In this study, there are three different kinds of tests developed for the data collection via graphics tablet. The first one isthe Static Spiral Test (SST) which is frequently used for clinical research in the literature for different purposes like determining motor performance (Wang et al., 2008), measuring tremor (Pullman, 1998) and diagnosing PD (Saunders et al., 2008). In this test, three wound Archimedean spirals appears on the graphics tablet using the software and patients were asked to retrace the same spiral as much as they can using the digital pen. During the test, the features which are mentioned above and the other data to specify the patient are recorded to the database. The second test is the Dynamic Spiral Test (DST). Unlike SST, Archimedean spiral just appears and disappears in certain time intervals, in other words the Archimedean spiral blinks. This forces the patient to keep the pattern in mind and continue to draw. The purpose of this test is to determine the change in patient's drawing performance and pause times since it is more difficult to retrace the Archimedean spiral in this case. As a result of this test, it is observed that most of the patients continued drawing but nearly all of them lost the pattern. The third test is Stability Test on Certain Point (STCP). In this test, there is a certain red point in the middle of the screen and the subjects are asked to hold the digital pen on the point without touching the screen in a certain time. The purpose of this test is to determine the patient's hand stability or hand tremor level. Further details are contained in the following reference -- if you use this dataset, please cite: 1.Isenkul, M.E.; Sakar, B.E.; Kursun, O. . 'Improved spiral test using digitized graphics tablet for monitoring Parkinson's disease.' The 2nd International Conference on e-Health and Telemedicine (ICEHTM-2014), pp. 171-175, 2014. 2.Erdogdu Sakar, B., Isenkul, M., Sakar, C.O., Sertbas, A., Gurgen, F., Delil, S., Apaydin, H., Kursun, O., 'Collection and Analysis of a Parkinson Speech Dataset with Multiple Types of Sound Recordings', IEEE Journal of Biomedical and Health Informatics, vol. 17(4), pp. 828-834, 2013.
Additional Information
'data' file contains the handwriting dataset. In this file there is two different folder that contains two different groups of handwriting samples which are called PWP (People with Parkinson's) and Healthy.
| Attribute Name | Role | Type | Description | Units | Missing Values |
| --- | --- | --- | --- | --- | --- |
| | | | | | false |
| | | | | | false |
| | | | | | false |
| | | | | | false |
| | | | | | false |
| | | | | | false |
| | | | | | false |
Isenkul,M., Sakar,Betul, and PhD.,PhD.. (2017). Parkinson Disease Spiral Drawings Using Digitized Graphics Tablet. UCI Machine Learning Repository. https://doi.org/10.24432/C5Q01S.
@misc{misc_parkinson_disease_spiral_drawings_using_digitized_graphics_tablet_395,
  author       = {Isenkul,M., Sakar,Betul, and PhD.,PhD.},
  title        = {{Parkinson Disease Spiral Drawings Using Digitized Graphics Tablet}},
  year         = {2017},
  howpublished = {UCI Machine Learning Repository},
  note         = {{DOI}: https://doi.org/10.24432/C5Q01S}
}