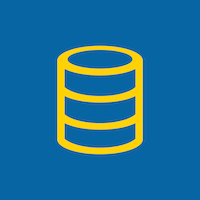 Autism Screening Adult
Donated on 12/23/2017
Autistic Spectrum Disorder Screening Data for Adult. This dataset is related to classification and predictive tasks.
Dataset Characteristics
-
Subject Area
Social Science
Associated Tasks
Classification
Additional Information
See attached variables' description file
See attached variables' description file
Download
Install the ucimlrepo package
pip install ucimlrepo
Import the dataset into your code
from ucimlrepo import fetch_ucirepo 
  
# fetch dataset 
autism_screening_adult = fetch_ucirepo(id=426) 
  
# data (as pandas dataframes) 
X = autism_screening_adult.data.features 
y = autism_screening_adult.data.targets 
  
# metadata 
print(autism_screening_adult.metadata) 
  
# variable information 
print(autism_screening_adult.variables) 

View the full documentation
Thabtah,Fadi. (2017). Autism Screening Adult. UCI Machine Learning Repository. https://doi.org/10.24432/C5F019.
@misc{misc_autism_screening_adult_426,
  author       = {Thabtah,Fadi},
  title        = {{Autism Screening Adult}},
  year         = {2017},
  howpublished = {UCI Machine Learning Repository},
  note         = {{DOI}: https://doi.org/10.24432/C5F019}
}