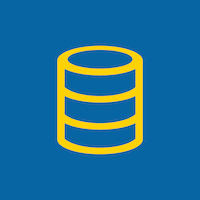 Simulated Falls and Daily Living Activities Data Set
Donated on 6/5/2018
20 falls and 16 daily living activities were performed by 17 volunteers with 5 repetitions while wearing 6 sensors (3.060 instances) that attached to their head, chest, waist, wrist, thigh and ankle.
Dataset Characteristics
Time-Series
Subject Area
Life Science
Associated Tasks
Classification
Additional Information
Provide all relevant information about your data set.
Provide information about each attribute in your data set.
Zdemir,Ahmet and Barshan,Billur. (2018). Simulated Falls and Daily Living Activities Data Set. UCI Machine Learning Repository. https://doi.org/10.24432/C52028.
@misc{misc_simulated_falls_and_daily_living_activities_data_set_455,
  author       = {Zdemir,Ahmet and Barshan,Billur},
  title        = {{Simulated Falls and Daily Living Activities Data Set}},
  year         = {2018},
  howpublished = {UCI Machine Learning Repository},
  note         = {{DOI}: https://doi.org/10.24432/C52028}
}
Install the ucimlrepo package
pip install ucimlrepo
Import the dataset into your code
from ucimlrepo import fetch_ucirepo 
  
# fetch dataset 
simulated_falls_and_daily_living_activities_data_set = fetch_ucirepo(id=455) 
  
# data (as pandas dataframes) 
X = simulated_falls_and_daily_living_activities_data_set.data.features 
y = simulated_falls_and_daily_living_activities_data_set.data.targets 
  
# metadata 
print(simulated_falls_and_daily_living_activities_data_set.metadata) 
  
# variable information 
print(simulated_falls_and_daily_living_activities_data_set.variables) 

View the full documentation