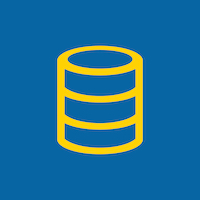 Multimodal Damage Identification for Humanitarian Computing
Donated on 6/1/2018
5879 captioned images (image and text) from social media related to damage during natural disasters/wars, and belong to 6 classes: Fires, Floods, Natural landscape, Infrastructural, Human, Non-damage.
Dataset Characteristics
Multivariate, Text
Associated Tasks
Classification
Additional Information
Samples were retrieved from social media posts including Instagram and Twitter.
Additional Information
640x640 RGB images and raw text
Mouzannar,Hussein, Rizk,Yara, and Awad,Mariette. (2018). Multimodal Damage Identification for Humanitarian Computing. UCI Machine Learning Repository. https://doi.org/10.24432/C52P6P.
@misc{misc_multimodal_damage_identification_for_humanitarian_computing_456,
  author       = {Mouzannar,Hussein, Rizk,Yara, and Awad,Mariette},
  title        = {{Multimodal Damage Identification for Humanitarian Computing}},
  year         = {2018},
  howpublished = {UCI Machine Learning Repository},
  note         = {{DOI}: https://doi.org/10.24432/C52P6P}
}