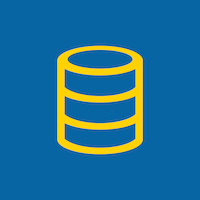 QSAR Bioconcentration classes dataset
Donated on 10/10/2019
Dataset of manually-curated Bioconcentration factor (BCF, fish) and mechanistic classes for QSAR modeling.
Dataset Characteristics
Multivariate
Associated Tasks
Classification, Regression
Download
Install the ucimlrepo package
pip install ucimlrepo
Import the dataset into your code
from ucimlrepo import fetch_ucirepo 
  
# fetch dataset 
qsar_bioconcentration_classes_dataset = fetch_ucirepo(id=510) 
  
# data (as pandas dataframes) 
X = qsar_bioconcentration_classes_dataset.data.features 
y = qsar_bioconcentration_classes_dataset.data.targets 
  
# metadata 
print(qsar_bioconcentration_classes_dataset.metadata) 
  
# variable information 
print(qsar_bioconcentration_classes_dataset.variables) 

View the full documentation
QSAR Bioconcentration classes dataset. (2019). UCI Machine Learning Repository. https://doi.org/10.24432/C56S46.
@misc{misc_qsar_bioconcentration_classes_dataset_510,
  title        = {{QSAR Bioconcentration classes dataset}},
  year         = {2019},
  howpublished = {UCI Machine Learning Repository},
  note         = {{DOI}: https://doi.org/10.24432/C56S46}
}