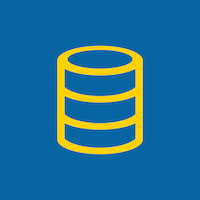 Internet Firewall Data
Donated on 2/3/2019
this data set was collected from the internet traffic records on a university's firewall.
Dataset Characteristics
Multivariate
Subject Area
Computer Science
Associated Tasks
Classification
Additional Information
There are 12 features in total. Action feature is used as a class. There are 4 classes in total. These are allow, action, drop and reset-both classes.
Source Port,Destination Port,NAT Source Port,NAT Destination Port,Action,Bytes,Bytes Sent,Bytes Received,Packets,Elapsed Time (sec),pkts_sent,pkts_received
Internet Firewall Data. (2019). UCI Machine Learning Repository. https://doi.org/10.24432/C5131M.
@misc{misc_internet_firewall_data_542,
  title        = {{Internet Firewall Data}},
  year         = {2019},
  howpublished = {UCI Machine Learning Repository},
  note         = {{DOI}: https://doi.org/10.24432/C5131M}
}
Install the ucimlrepo package
pip install ucimlrepo
Import the dataset into your code
from ucimlrepo import fetch_ucirepo 
  
# fetch dataset 
internet_firewall_data = fetch_ucirepo(id=542) 
  
# data (as pandas dataframes) 
X = internet_firewall_data.data.features 
y = internet_firewall_data.data.targets 
  
# metadata 
print(internet_firewall_data.metadata) 
  
# variable information 
print(internet_firewall_data.variables) 

View the full documentation