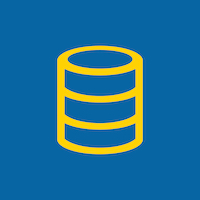 Apartment for rent classified
Donated on 12/25/2019
This is a dataset of classified for apartments for rent in USA.
Dataset Characteristics
Multivariate
Associated Tasks
Classification, Regression, Clustering
Additional Information
The dataset contains of 10'000 or 100'000 rows and of 22 columns The data has been cleaned in the way that column price and square_feet never is empty but the dataset is saved as it was created. Can be used for different machine learning tasks such as clustering, classification and also regression for the squares feet column
Provide information id = unique identifier of apartment category = category of classified title = title text of apartment body = body text of apartment amenities = like AC, basketball,cable, gym, internet access, pool, refrigerator etc. bathrooms = number of bathrooms bedrooms = number of bedrooms currency = price in current fee = fee has_photo = photo of apartment pets_allowed = what pets are allowed dogs/cats etc. price = rental price of apartment price_display = price converted into display for reader price_type = price in USD square_feet = size of the apartment address = where the apartment is located cityname = where the apartment is located state = where the apartment is located latitude = where the apartment is located longitude = where the apartment is located source = origin of classified time = when classified was created bout each attribute in your data set.
Download
Install the ucimlrepo package
pip install ucimlrepo
Import the dataset into your code
from ucimlrepo import fetch_ucirepo 
  
# fetch dataset 
apartment_for_rent_classified = fetch_ucirepo(id=555) 
  
# data (as pandas dataframes) 
X = apartment_for_rent_classified.data.features 
y = apartment_for_rent_classified.data.targets 
  
# metadata 
print(apartment_for_rent_classified.metadata) 
  
# variable information 
print(apartment_for_rent_classified.variables) 

View the full documentation
Apartment for rent classified. (2019). UCI Machine Learning Repository. https://doi.org/10.24432/C5X623.
@misc{misc_apartment_for_rent_classified_555,
  title        = {{Apartment for rent classified}},
  year         = {2019},
  howpublished = {UCI Machine Learning Repository},
  note         = {{DOI}: https://doi.org/10.24432/C5X623}
}