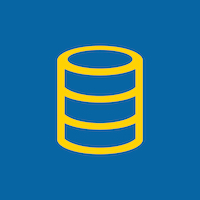 Nasarian CAD Dataset
Donated on 2/27/2020
This dataset comprises records of 150 subjects (all male employees in Iran have visited the Abadan Occupational (Industrial) Medicine Clinic) and 52 features.
Dataset Characteristics
Multivariate
Subject Area
Life Science
Associated Tasks
Classification
Additional Information
Provide all relevant information about your data set.
Provide information about each attribute in your data set.
Nasarian CAD Dataset. (2020). UCI Machine Learning Repository. https://doi.org/10.24432/C5BC96.
@misc{misc_nasarian_cad_dataset_557,
  title        = {{Nasarian CAD Dataset}},
  year         = {2020},
  howpublished = {UCI Machine Learning Repository},
  note         = {{DOI}: https://doi.org/10.24432/C5BC96}
}
Install the ucimlrepo package
pip install ucimlrepo
Import the dataset into your code
from ucimlrepo import fetch_ucirepo 
  
# fetch dataset 
nasarian_cad_dataset = fetch_ucirepo(id=557) 
  
# data (as pandas dataframes) 
X = nasarian_cad_dataset.data.features 
y = nasarian_cad_dataset.data.targets 
  
# metadata 
print(nasarian_cad_dataset.metadata) 
  
# variable information 
print(nasarian_cad_dataset.variables) 

View the full documentation