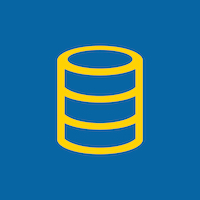 Synchronous Machine Data Set
Donated on 4/20/2021
Synchronous motors (SMs) are AC motors with constant speed.A SM dataset is obtained from a real experimental set. The task is to create the strong models to estimate the excitation current of SM.
Dataset Characteristics
Multivariate
Subject Area
Computer Science
Associated Tasks
Regression
Additional Information
Synchronous machine data were obtained in real time from the experimental operating environment.
Iy (Load Current) PF (Power factor) e (Power factor error) dIf (Changing of excitation current of synchronous machine) If (Excitation current of synchronous machine)
Synchronous Machine Data Set. (2021). UCI Machine Learning Repository. https://doi.org/10.24432/C5W32R.
@misc{misc_synchronous_machine_data_set_607,
  title        = {{Synchronous Machine Data Set}},
  year         = {2021},
  howpublished = {UCI Machine Learning Repository},
  note         = {{DOI}: https://doi.org/10.24432/C5W32R}
}
Install the ucimlrepo package
pip install ucimlrepo
Import the dataset into your code
from ucimlrepo import fetch_ucirepo 
  
# fetch dataset 
synchronous_machine_data_set = fetch_ucirepo(id=607) 
  
# data (as pandas dataframes) 
X = synchronous_machine_data_set.data.features 
y = synchronous_machine_data_set.data.targets 
  
# metadata 
print(synchronous_machine_data_set.metadata) 
  
# variable information 
print(synchronous_machine_data_set.variables) 

View the full documentation