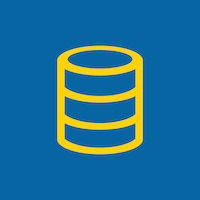 Student Loan Relational
Donated on 12/31/1992
Student Loan Relational Domain
Dataset Characteristics
Domain-Theory
Subject Area
Social Science
Additional Information
The predicate no_payment_due/1 is true for those people who are not required to repay a student loan. Auxiliary relations can be used to fully discriminate positive from negative instances of no_payment_due/1. Closed world assumption applies to all auxiliary relations.
Download
Install the ucimlrepo package
pip install ucimlrepo
Import the dataset into your code
from ucimlrepo import fetch_ucirepo 
  
# fetch dataset 
student_loan_relational = fetch_ucirepo(id=99) 
  
# data (as pandas dataframes) 
X = student_loan_relational.data.features 
y = student_loan_relational.data.targets 
  
# metadata 
print(student_loan_relational.metadata) 
  
# variable information 
print(student_loan_relational.variables) 

View the full documentation
Brunk,C.. (1993). Student Loan Relational. UCI Machine Learning Repository. https://doi.org/10.24432/C5CP53.
@misc{misc_student_loan_relational_99,
  author       = {Brunk,C.},
  title        = {{Student Loan Relational}},
  year         = {1993},
  howpublished = {UCI Machine Learning Repository},
  note         = {{DOI}: https://doi.org/10.24432/C5CP53}
}